Gratuitous Love & Rockets plugging page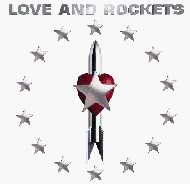 Love and Rockets have a new album out soon for the first time in years. As they're like my favorite band EVER this is a gratuitous plug for the album.
Here's the samples (in .au format for Sun/Next & compatable players):

Body and Soul
Ugly
This Heaven
Or visit the Love and Rockets homepage.
---

Back to my home page.
---
WARNING: this may be an OLD version of this page.
You could find an updted version of this page from my new homepage